3 Reasons why the Toolbox Lock is Essential Equipment
Working with tools means you already have a storage item for them in your home. If tools are part of your profession, you most probably already have a mobile toolbox that suits your needs. Whether it is carrying just the essentials or packing heavy-duty machines in your UTE, you still need to have the proper toolbox for the occasion.
You can find just about anything to suit your needs on the toolbox market. There are small enough toolboxes to carry just a few things, and those installed directly on the vehicle, and you use them to transport more robust items, like machines needed for work outside.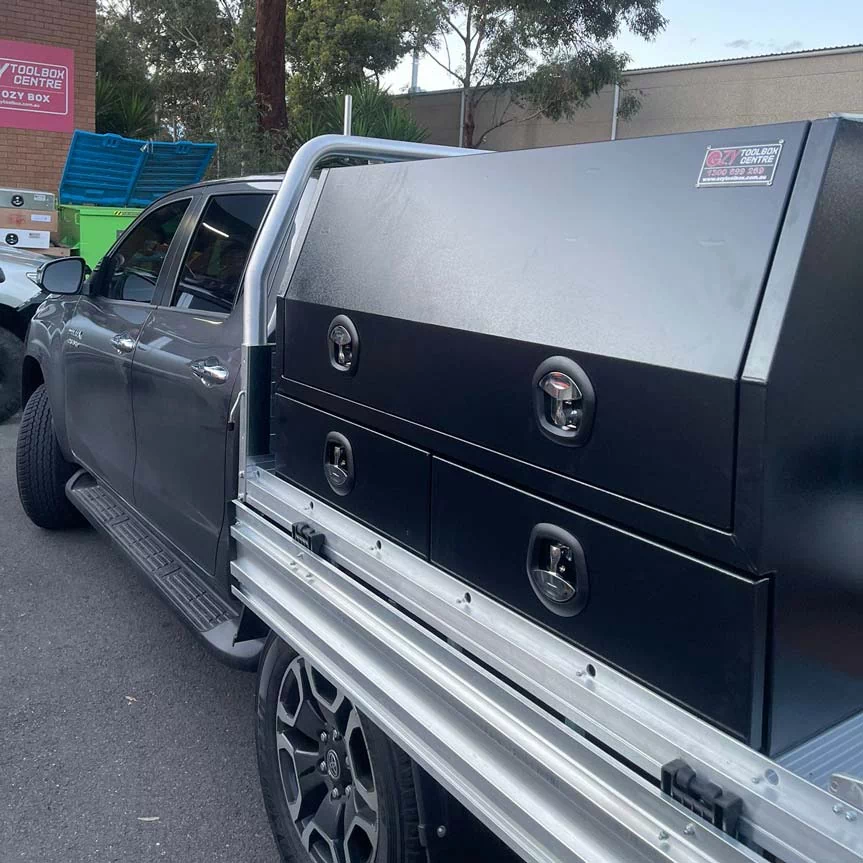 It doesn't matter what you need the toolbox for; you still need to be sure that your items inside are fully protected from eventual theft, as well as natural occurrences like rain, hail, and snow. Even the sun can be devastating for some of your tools, so be sure that purchasing a toolbox is the smartest thing you could do for your items.
Just as you're trying to protect the tools inside the toolbox, you need to protect the toolbox itself. In this article, we're talking more about the issue of box protection. Having the proper high-quality lock on top is considered an essential part of the equipment. Read on to learn why.
1. Security
A logical reason to use a top-notch locking system is to have your toolbox safe. Security is essential for the items inside and for the toolbox itself. Although you can use these items without a lock, it's better to have one than just four aluminium walls with a cover on top.
We're saying aluminium because this is the best material for a toolbox. It's long-lasting, durable, lightweight, and affordable. All these features are incorporated in the best aluminium toolboxes, which means that you need a lock to go with them instead of having a partially amazing product.
The lock will provide security for the items inside. You can install any lock and get the job done, but some are better made than others. A simple hacksaw may be enough to cut true an ordinary lock, but having a compression lock is something else.
Install the best type of lock to make sure that no one can breach the security system and rob you. With these locks, you can rest assured that no one is coming even near your belongings, as this is the ultimate best solution for protecting your toolbox and the items inside.
2. Control
When you choose to install this type of lock, you're sure that no one else will have access to your tools. These items can be costly, and you don't want anyone going around them to use them whenever they feel like it or to see your kids climbing on top of your UTE and playing with them.
The specialized locks we have are made specifically for you and let you have total control of the items inside the toolbox. When you have an extensive toolbox installed in the rear tray of your vehicle, you want to have complete control over it. The compression lock is exactly what you need to have it perfectly done.
Although toolboxes are made of aluminium, the lock is made of stainless steel as this is the top material for providing ultimate protection. Heavy-duty locks made of steel are impossible to break, and they come with a key that will keep everything in place unless you open it and let someone else go through the items inside.
3. Modern technology has its pros and cons
Today's modern locks come in various shapes. The ultra-modern locks are made with a Wi-Fi connection, allowing users to control them from afar. You get to lock it and unlock it using nothing more than your smartphone.
Although this sounds amazing, it has some negative sides too. Internet access to a toolbox seems interesting, but it can be breached without the burglar touching one piece of your toolbox lock. They'll hack into the system and open it without making a sound.
Conclusion
As you can see, a lock is essential for every toolbox you have. Whether it is a mobile box that you're carrying by hand and contains only the essentials or a big toolbox with everything you need inside placed on top of your UTE, you still need a state of the art steel lock that will be impossible to pick. Take a look at our offer and make sure you get yourself a lock to protect your belongings. It's too late to get one after being robbed, or someone gets hurt by going through the tools. Get one today, and make sure that you get protection right now. Check our offer and make sure you're safe.
Author: Dean Peechiari Date Posted: 1 March 2022