Protecting your Aluminium Toolboxes - Tips for Sydney Tradesman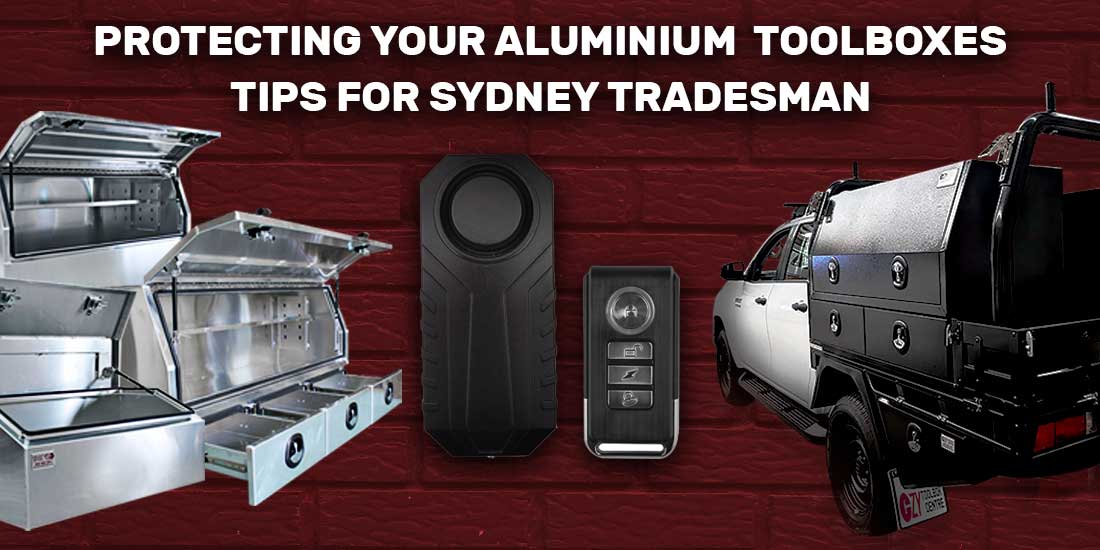 Keeping your tools safe:
Tools are essentially the bread and butter for a tradesman. Damaging or misplacing necessary tools can be a major inconvenience with huge consequences. It is a well-known fact that tradesmen invest quite a significant amount of money in their tools.
The loss or damage of crucial tools will affect their revenue for the day, will cost money to replace, and impact the ability to complete a job. So how do tradespeople avoid this from happening and protect their greatest assets: tools? With a toolbox.
Choosing the right toolbox:
Investing in the right toolbox is essential. It is important to protect your tools from the weather, keep them safe and secure from any potential theft. Our Ozy Toolbox range now comes standard with whale tail locks - a pad-lockable, compression lock that will create a tighter seal and eliminate the risk of water getting into your toolbox. The padlock option is a great way to keep prying eyes out of any tradies toolbox with that added security.
Another accessory Ozy offers our customers is the Ozy Toolbox alarm. This is an affordable and effective piece of equipment every toolbox should have. Completely wireless and running on 3 x AAA batteries, this unit sounds at 133db and is loud enough to scare away the toughest of thieves.
OZY TOOLBOX CENTRE has been providing safe and secure toolboxes to Australian clients for years and thus helping tradesmen protect and secure their tools as they travel. For more information on any of our products please contact our team! 1300 699 269, sales@ozytoolbox.com.au, or visit our store at U2/44 Carrington Road, Castle Hill 2154
Author: Dean Peechiari Date Posted: 17 March 2021