Quality Dog Boxes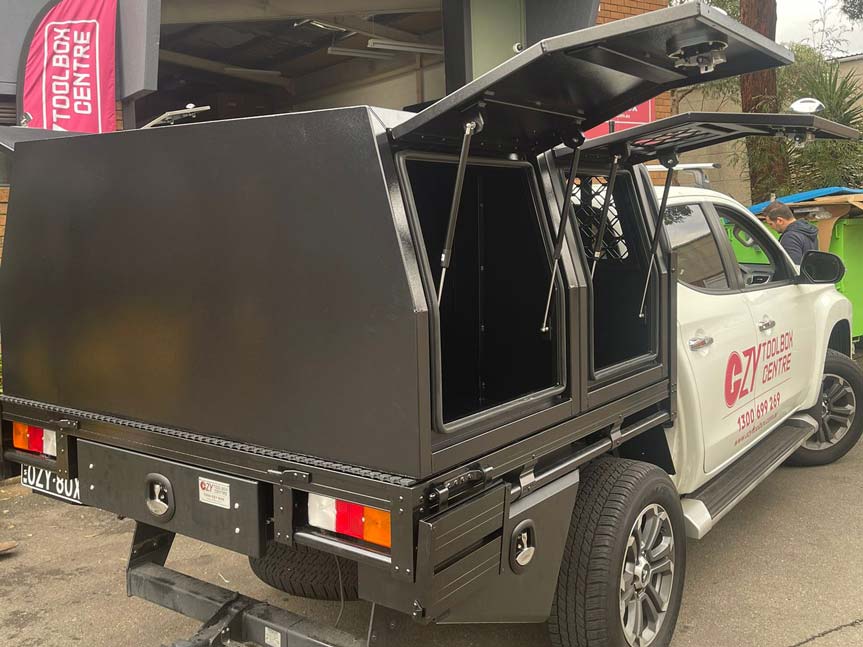 Dog boxes or dog cages are the safest way for mans best friend to travel.
A dog box is basically a lockable shelter for your dog while being transported between your job sites, between home or their daily walk. Fitting out your ute with a dog box is a great way to make sure your dog is sheltered from the elements: weather, loose debris or flying objects, and to ensure security as you drive around. Dog boxes are a much safer alternative to having them tied up or sat in the front of the cab.
Dog boxes are preferably made from aluminium and the dimensions will vary depending on your vehicle, how much space you want to dedicate, and how big your dog actually is. Some dog cages have a traditional cage-like appearance; others may have a covered section, but all should allow for ventilation.
It is important to ensure your dog cage is the correct size for your pooch. At first, make your dog stand with its legs fully stretched. Then, measure the length from its nose to its rear end, adding two to four inches to the measurement. This is the width and dimension you need, To measure height, your dog needs on sit on its back legs with head and nose as high as possible. The measurement should be from the floor to the maximum height the dog has achieved. Add two to three-inch to make sure that your dog is comfortable in the ute dog box. Keep your best friend safe and comfortable, no matter where you are travelling, by purchasing an Ozy Toolbox Centre aluminium dog box for your ute. Click the link to see our range or give us a call on 1300 699 269.
Author: Dean Peechiari Date Posted: 26 May 2021