The Advantages of a Ute Canopy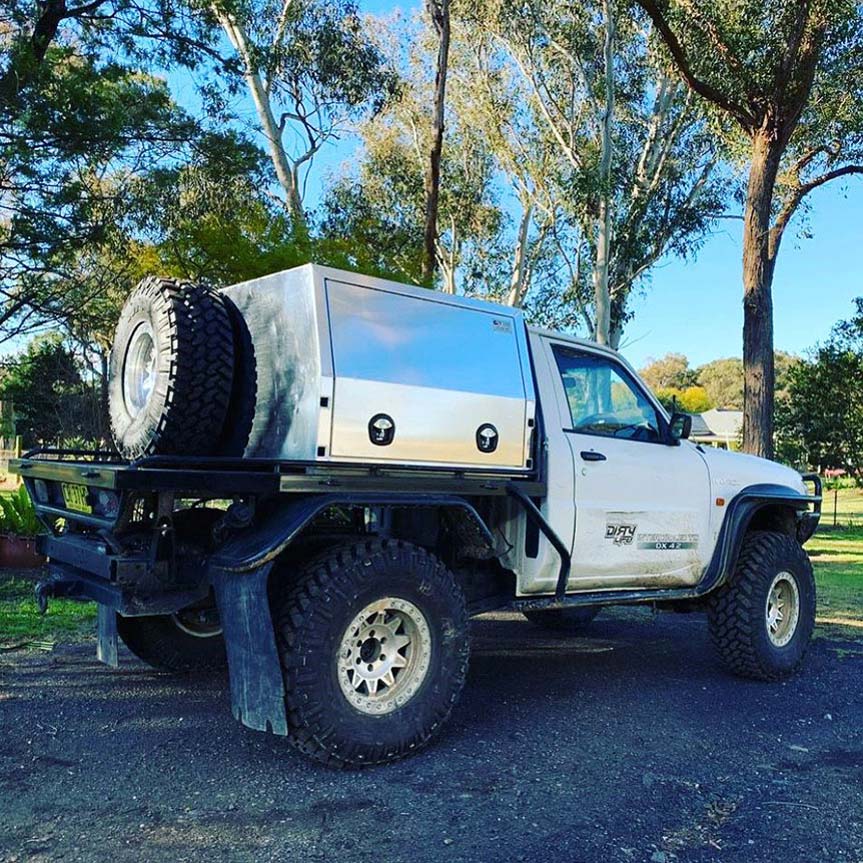 The best way to improve the functionality of your ute is to invest in a canopy! Check out our blog to read about their many advantages and to find out more about why aluminium canopies are a great match for utes of all shapes and sizes.
Storage - Be it work tools or camping gear, it can be difficult to fit everything you need into your ute. A ute canopy offers an increase in the amount of available space on your ute, allowing you to transport a greater amount of equipment than before, and increasing your load capacity. Fully closed ute canopies sit on top of your tray, creating a larger space than the ute tub.
Security - It is common to use your ute to store and transport expensive work gear or tools, meaning you will want peace of mind and security when leaving your vehicle unattended. An aluminium ute canopy will provide protection and security from theft. This security can be enhanced using our oxy toolbox whale tail locks.
Protection from the weather - In addition to securing them from people, ute canopies can also offer protection from the elements. A good quality aluminium ute canopy will transport your valuables, ensuring that they are protected from the weather - be it heavy rain, the hot sun, snow or strong winds.
Design - Whether you use your vehicle for work, play or both, installing an aluminium ute canopy will ensure your vehicle looks great! At Ozy Toolbox Centre, our aluminium canopies come in a wide variety of styles and sizes guaranteed to suite your style and improve the aesthetic of your ute.
Strength - Aluminium canopies are lightweight, offering good fuel economy, and yet still incredibly strong, able to support heavy loads with minimal wear and tear. Aluminium canopies are durable and long lasting. They have a natural oxide coating which means that are corrosion resistant and low maintenance.
Author: Dean Peechiari Date Posted: 6 May 2021